Everything You Need For Your Year Round Fun!


OPEN:
Monday thru Saturday
10am to 4pm


CLOSED SUNDAYS

Where comfort and quality meet!
Dominion spas are built in the largest hot tub factory in the world to the highest standards while also coming in at an affordable price.
Dominion Spas are built with welded stainless steel frames, insulated 1 Piece ABS Pan bottoms, Balboa Control Systems & Aristech Acrylics.
The Northern Exposure series come with the Northern Exposure Insulation Package. This includes a 5.5kw heater, 6" locking winter cover with full steamshield, closed cell insulation on shell, high density perimeter Cabinet insulation and insulated rodent proof ABS floor.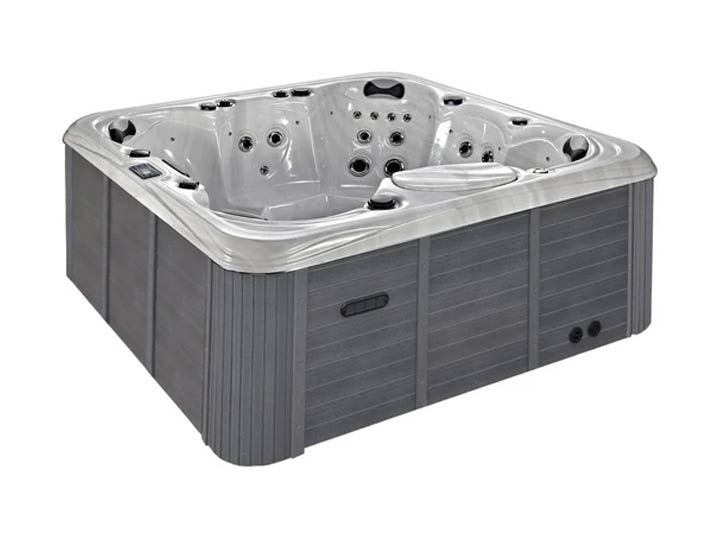 Northern Exposure - B752
$13,999.99
The B752 is a great option for families who prefer bench seating over loungers.
Dimensions:
Specifications:
Stainless Steel Jets: 52 (40 + 12 with optional blower)
Pumps: 3 (2 x 8amp massage + 1 circulation)
Seating Capacity: 6
Water Capacity: 330 gallons
Dry Weight: 385kg/849lbs
Electrical: 240/60amp
*Specs may differ from picture. Contact us for info.
Features:
padded headrests: 4
150sq foot filtration
Insulated rodent proof ABS floor
6" locking winter cover
Digital Balboa Smart Controls
Upgraded Northern Exposure insulation package
Custom Designed Stainless Steel Threaded Jets
Aristech hand rolled acrylic bonded with Vinyl Ester resin
Deluxe LED lighting package
Welded Stainless Steel Frame
UV resistant synthetic cabinet
100mg/h ozone water purification
Wifi smart phone control
Tranquility LED waterfall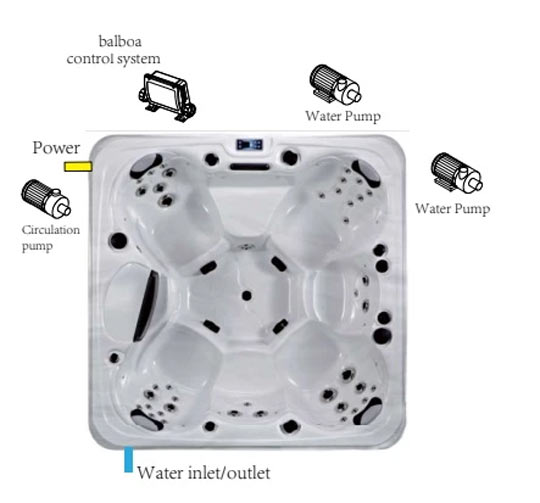 2021 - Highlands Hot Tubs, Maynooth, ON